The fine-grained marble plaster is applied slightly above the grain thickness and modelled with a trowel, facade brush or sponge. The possibilities are unlimited and with a little imagination you can make very decorative wall designs.
Country house style – Natural lime fine plaster washed away
The country house style inspires everyone who loves to be in a harmonious, warm environment. This timeless surface is created with the large and soft structure, which is created by the spatula strokes.
The instructions for processing
The creative plaster is well stirred and applied with a rigid smoothing trowel slightly above the grain thickness. The consumption is approx. 1.5 kg per m². Work your way up in areas of approx. 1m² and use the trowel to structure an uneven pattern in the fresh plaster. The flash-off time depends on temperature and humidity. As soon as the plaster is pressure-resistant, the structure is washed away with a semi-wet lime-brush that is repeatedly dipped into the water, so that an attractive, rustic surface is created. After this process, let it air again and finish the surface with the brush.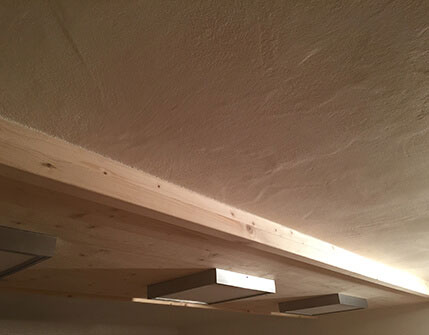 What are the advantages of creative plastering in country house style?
provides a favourable room climate
lasts for decades (little renovation work necessary)
binds unpleasant odours
breaks down pollutants in the air
prevents mould growth
favoured by naturalness healthy sleep