Our marble plaster in the bathroom creates elegance and durability
A timeless trend for stylish bathrooms
A bathroom is more than just a functional space – it is a place of relaxation, care and well-being. The design of this space therefore plays a crucial role in creating a pleasant atmosphere that invites you to linger. In this context, marble plaster has become an extremely popular choice for bathroom design. With its elegant appearance and durable nature, marble plaster adds a luxurious touch to any bathroom
What is marble plaster?
Marble plaster, also known as marble filler or marble-effect plaster, is a high-quality coating that can be applied to walls, floors and plafont. It is characterised by its unique marble look, which brings a refined and sophisticated aesthetic to any room in which it is used. Marble plaster is made from marble dust, marsh lime as a binder to mimic the characteristic texture and appearance of real marble. In addition, one benefits from the very positive ecological properties of this building material.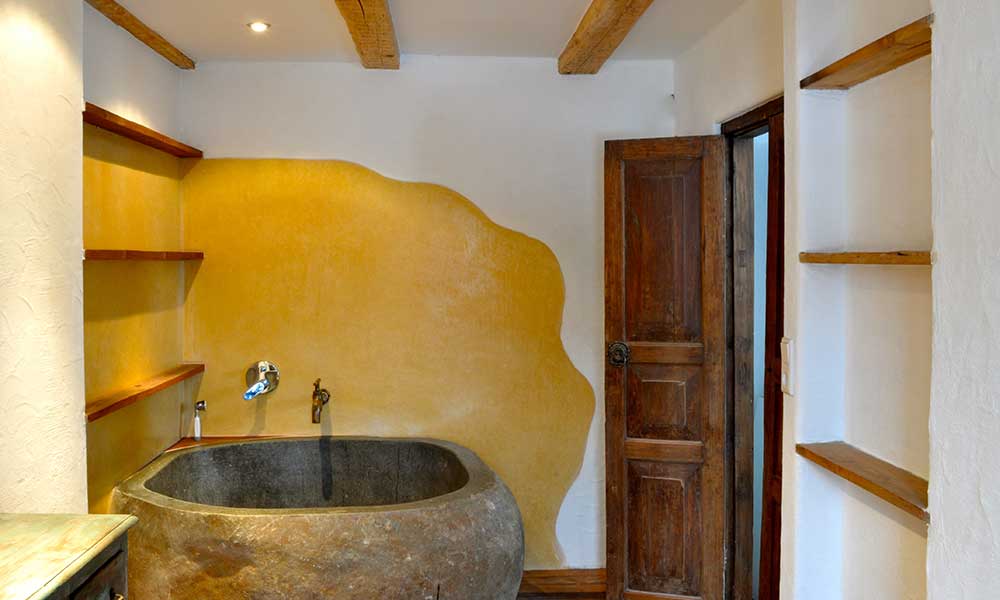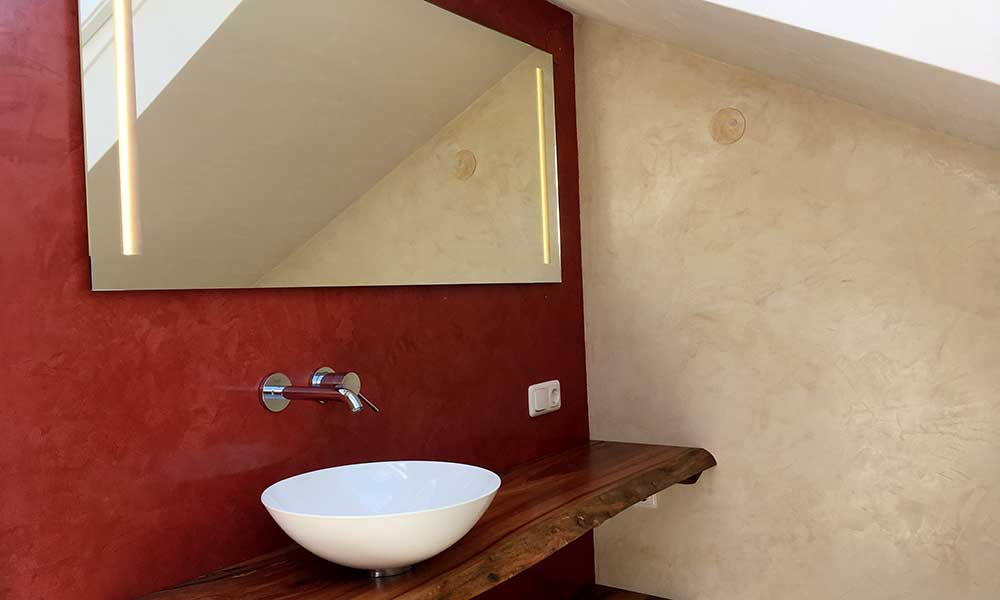 The benefits of marble plaster in the bathroom
Elegance and aesthetics: Marble plaster adds a timeless elegance to the bathroom that suits both modern and classic styles. The natural marble look brings luxury and glamour to the room, adding a touch of sophistication
Longevity: Marble plaster

is known for its durability and resistance. It is resistant to moisture and temperature fluctuations, making it ideal for use in bathrooms. The surface is less prone to wear and scratches compared to traditional wall coverings

Versatility: Marble plaster is available in a variety of shades and textures, making it easy to adapt to different design preferences. Whether you prefer a minimalist look or an opulent style, marble plaster can perfectly realise your vision
Easy cleaning: Unlike real marble, marble plaster is easy to clean and does not require extensive maintenance. With regular cleaning and minimal maintenance, it will retain its beauty for years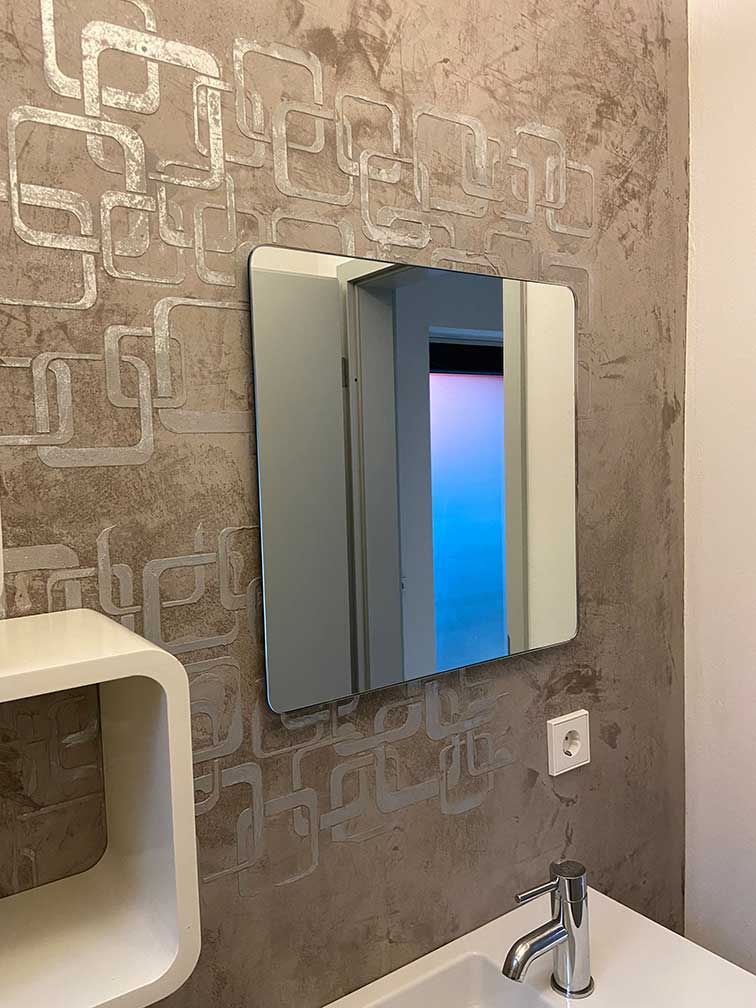 Ideas for integrating marble plaster in the bathroom
Accent wall: An accent wall with marble plaster can serve as an eye-catching feature and add instant sophistication to the bathroom
Washbasin cladding:By designing the washbasin area with marble plaster, you create a luxurious environment for daily personal hygiene
Shower niche: Marble plaster in the shower niche can create a touch of spa atmosphere and enhance the shower experience
Ceiling design: For an all-round elegant design, you can even add marble plaster to the ceiling of the bathroom
With marble plaster to a timeless bathroom ambience
Marble plaster undoubtedly has the potential to transform a bathroom into a space of elegance and luxury. The combination of refined aesthetics and durable texture makes it a prime choice for those looking to transform their bathroom into a place of wellbeing and beauty. Whether you prefer a modern look or a classic style, marble plaster is sure to exceed your expectations and provide you with a bathroom that will stand the test of time.