Last update 10.05.2018
Whether the classic version of Stucco Veneziano or a trendy spatula technique,
Precise work and accuracy are the basic requirements for the execution.
In order to achieve a wide variety of surfaces, one does not need countless products but only the right instructions for the various techniques.
This is possible with natural lime products because they always have one effect – authenticity. Thanks to the details given for the processing of Stucco Veneziano or Stucco Marmorino, it is no longer a problem to achieve a great result.
Make your own Stucco Veneziano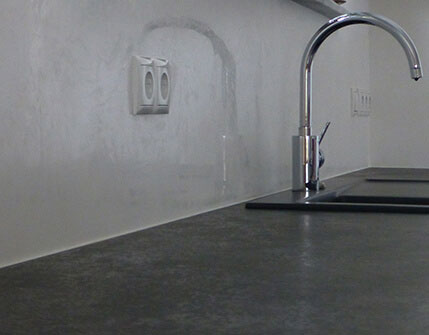 A feeling of well-being and a positive indoor climate are the side effects
Since a natural looking and ecologically harmless living space design finds more and more interest, often to healthy products is resorted to, since these are to be got for a fair price and have no unhealthy evaporation, which many people do not tolerate any more and allergic react. With Stucco Naturale products you are on the safe side. How they make themselves Stucco Veneziano, you can read in our manual. Click right here.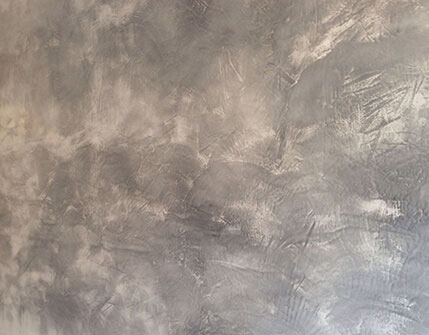 The silky lustre is unobtrusive and brings Mediterranean flair to the rooms
This marble lime product with fine marble flours has excellent properties. With only 2 layers you achieve beautiful, timeless results. How you make yourself Stucco Marmorino, you can read in our instructions.
Click right here.
The embossing technique with the creative plaster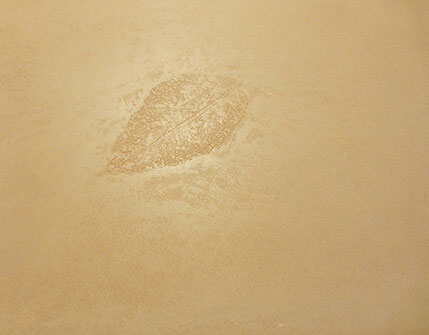 The beauty of nature cannot be surpassed
Dieses Kirschblattes setzt einfache Akzente. Die Spachtelmasse anziehen lassen, das Blatt in die Oberfläche eindrücken, mit der Kelle anpressen und nachher vorsichtig entfernen. Nach einiger Zeit mit gefühlvollem Druck verdichten.
Stone look or vintage look with the creative plaster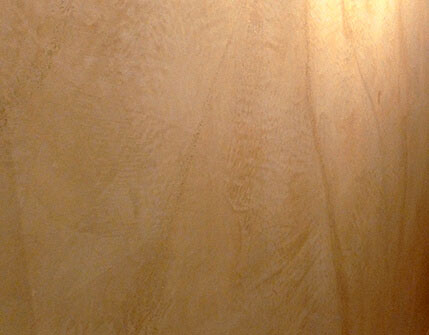 The effect trowel
Although it really isn't that difficult, this technique achieves wonderful results.
How to make such walls with the special tool can be seen in a tutorial.
Click here to read the instructions.
Birch forest look with creative plastering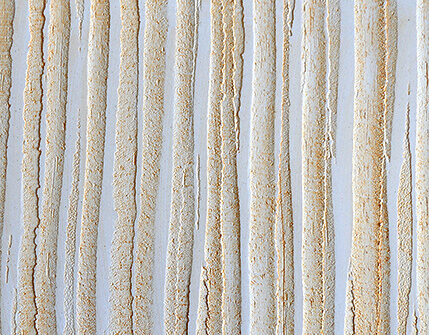 The 'Bamboo' Effect Trowel
Beautiful surfaces can also be produced with this effect trowel. Vertical lines are drawn into the freshly applied plaster and, after a drying time, the Venetian smoothing trowel is used to smooth with feeling. After drying you can glaze with the effect waxes. Here you can buy the effect trowel "Bamboo".
Crocodile skin with the creative plaster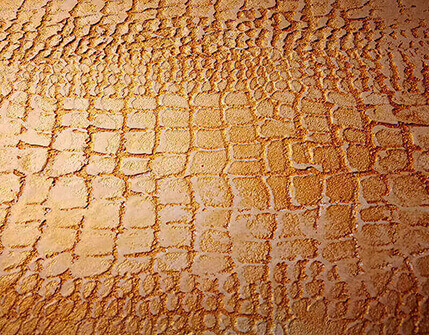 The Effect Roller
Mit diesem Werkzeug erzeugt man ebenfalls auf sehr einfache Art tolle Hingucker.
Einfach in den frisch aufgespachtelten Putz das Muster mit dem Roller einprägen. Nach einer kurzen Trockenzeit mit der venezianischen Glättekelle zu einer seidenmatten Oberfläche glätten. Durch eine ergänzende Behandlung mit unseren Effektwachsen können Sie sehr edle Effekte erzielen. Hier können Sie die Effektwalze kaufen.
Here we offer you a low-cost introduction
If you have never worked with Stucco Veneziano before, Stucco Naturale offers a starter set with everything you need for processing at a special price. If you are interested, you can read more about it
here in this blog post
.